Our Founder worked on Wall Street for 20 years (Deloitte, JP Morgan and Bank of America), running various digital transformation projects. He is a Bitcoin / Ethereum OG and has been HODLing since 2014.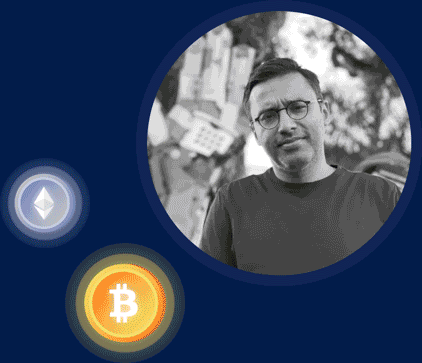 Blockchain
Consulting Services
Crypto UI / UX
Crypto Marketing
Tokenomics / Tokenization
Community Management
NFT Design & Minting
Gaming Guild
Crypto Funds & Algo
IDO Strategy & Launch
Full Stack Development
Research
DevOps
Smart Contracts
Webinars
Roadmap / White Paper
Project Management
We've Built
Great Crypto Products
Exponential
Crypto
We are a Crypto & Blockchain Consulting firm based in NY helping organizations take advantage of Web3 technology.
From NFTs to Metaverse, DeFi to DAOs - Web3 based projects are leading the next tech revolution. We see this as a massive opportunity, do you?
Massive
Opportunity
A Team of
Forward Thinkers
We are a dedicated team of 65 professionals across the digital spectrum, based in NY, Toronto, Paris, Abu Dhabi and Lahore. From UX to Development to Digital Marketing to Growth Hacking, we provide curated services to help build and scale your Web3 project.
Our Ventures
Let's Help You
Build and Scale
Our Crypto and Blockchain Frameworks Accelerate Delivery